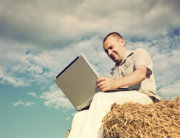 Start your free farm insurance quote comparison here.
Insurance Claim:
Notification to an insurance company requesting payment of an amount due under the terms of the policy.
Farm Insurance
:: Calculators
Farm Insurance Financial Calculators
Farm Insurance is pleased to provide you with the following calculators to assist you on your financial journey.
Farm Insurance financial calculators are supplied by Financial Calculators Online.
Retirement Savings Calculator [click]
Use this calculator to determine whether your current retirement savings plan will be sufficient to meet your longer term needs.
Life Insurance Calculator [click]
Use this calculator to establish the amount of life insurance required to meet your financial objectives.
A Guide to Travel Insurance
A holiday to an exotic destination is something we all look forward to. What do you do when things go wrong? It is important to be prepared. And... read more
A Healthy Tax Time Tip form the Money Tips Team
Changes to the Private Health Insurance Rebate are coming on 1 July, 2012, so if you've been putting off "doing something" about... read more
How to Save Up to 50% Buying Income Protection Insurance
Whether you are young and single, paying off a mortgage, raising a family or running a business, income protection insurance is possibly one of the... read more
Insurance: Why worry?
If we want our plans to succeed we need to understand the factors that might hinder that success, risks, and, one way or another, make sure they... read more
To insure ... or not to insure
A question oft posed by many a business or household is whether insurance is really worth the expense. After all, the "It'll never happen to me"... read more
Choosing A Disability Income Protection Insurance Policy
Most people do not understand that a disability insurance policy is a legal contract between the consumer and the insurance company. This article... read more